Professional & Prompt HVAC Installation, Repair and Service in New Jersey
Welcome to Rayfield's Heating, Cooling & Appliance, LLC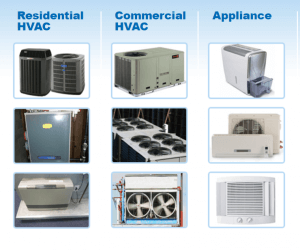 Looking for professional heating and cooling specialist in New Jersey? Need quality residential and commercial HVAC services in NJ area? Rayfield's Heating, Cooling & Appliance, LLC has you covered!
At Rayfield's Heating, Cooling & Appliance, LLC, we deliver quality heating and cooling services in New Jersey area. Our team of HVAC technician is armed with extensive training and experience in all facets of HVAC installation and repair service.
Since our inception, we have been providing the best quality, courteous and prompt cooling and heating services to both commercial and homes in Edison, Bridgewater and surrounding NJ areas. Our HVAC services are available 24/7 and provide both cost savings and long-term performance results.
We do in every way ensure to accommodate your HVAC concerns by providing 24/7 HVAC service and emergency services in New Jersey. Our commitment to our NJ clients has made us the trusted and preferred company for HVAC repair and installation services in New Jersey area.
We provide a wide array of residential and commercial HVAC services such as repairs, installation, replacement and maintenance service in NJ. All this and more, we offer at affordable rates. Our services include but not limited to the following:
Air conditioning Service and Installation
Furnace Service and Replacement
Duct Work
Heat Pumps Repair and Replacement Service
Thermostats Installation and Replacement Service
Refrigeration Services
And More…
Browse though our website to learn more about us and our wide array of HVAC services. Next time you need AC repair, installation, furnace replacement and maintenance needs, let Rayfield'sHeating, Cooling & Appliance, LLC handle your needs.
Contact us today to inquire and request for estimates and see why our specialists are the best in Edison, NJ and surrounding areas. We look forward to serving you!
Hours of Operation
Available 24/7 Monday – Sunday
EMERGENCY SERVICE AVAILABLE
Evaporate and Water Cooled Condensers
Most Popular Posts: